Here at Imperial Fence, we serve both residential and commercial locations in Fenton. We can provide you with a gorgeous new fence that will keep your property looking great, all while protecting it. Our main service is efficient fence installation however, we also provide repairs and restoration. We offer a variety of fencing materials, including vinyl, aluminum, wood, and steel. Rest assured knowing that regardless of the material you have chosen for your project, it's going to continue to look great for many years to come. Contact Imperial Fence, Inc.- your local and trusted fence company.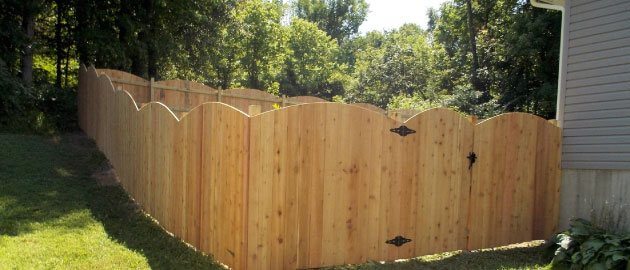 Imperial Fence, Inc.: A Company With Excellent Craftsmanship
We can provide you with an estimate for your fence. Each project is carefully handled by our experience carpenters with quality craftsmanship in wood and metal fencing. It's a smart idea to get a quote from a few different companies before making your final decision for the project. And here at Imperial Fence, Inc. we grant detailed consultations at a leisure. We will come to your home, talk with you about what you want, measure the area where the fence will be installed, and then provide you with both a time and cost estimate. You deserve the best from your fence company, why not try ours?
Fencing Services & Products in Fenton, Missouri
With years of experience in the business, you can count on us to provide you with the best of the best when it comes to getting a new fence installed. We realize that there are other companies in the area striving for your business, but we feel as if our dedication and professionalism makes us stand out.
Our Service Area in Fenton Region