A chain link fence is the most common fencing solution. Both residential and commercial applications are commonplace. This type of enclosure is made from a highly durable galvanized steel wire and is available in color coatings or standard metal. It runs vertically and is bent into a zig-zag pattern, creating a large mesh, forming the characteristic diamond shapes. Chain link fences are very durable and once installation is completed, require very little maintenance over their lifetime.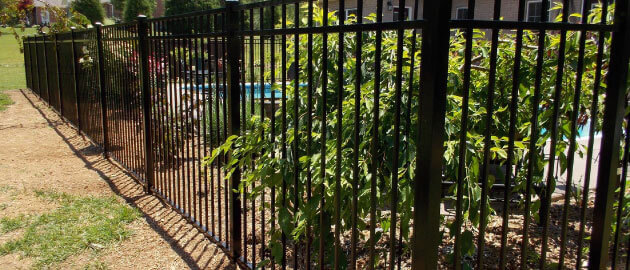 The Benefits of Chain Link Fences
This can be an economical solution to securing your yard. Pets will be able to run freely and children will be able to play safely. Some of the benefits include:
Types of Chain Link Fences
This product from Imperial Fence comes in a wide range of styles and finishes with various heights and mesh sizes to choose from to meet your needs.
Galvanized fence systems are the most traditional options. They are durable and long-lasting, surviving all types of weather conditions. The coating in itself is what makes this chain link impervious to rust or natural wear and tear.
Color coated fencing options are the newest alternative. Durable vinyl coatings and powder coatings in several colors add an aesthetic benefit to this type of fencing yet it is as durable as the galvanized option.
Our Gallery of Chain Link Fencing