St. Louis, MO Gate Installation Services
In addition to our residential and commercial fencing services, we have over 20 years of driveway gate installation experience and that helps you save money and bring your project to completion on time and in-budget. Our experience in all applications means we have the knowledge and the skill to handle all your gate installation needs. We offer free no-obligation estimates and consultation.
Types of Gates We Install
You might have a question regarding which type of gate might be best for your requirements. That depends on your property and the purpose of your gate.
Swinging gates can open inward or outward, based on your personal preference. They are available in different sizes and styles to best match with the rest of the fence surrounding your property. These gates can add a lot of charm to your property, and they will also help to keep it protected.
Sliding gates open horizontally and they are a popular choice for both home and business owners in the area. These gates are also available to customers in many different style choices.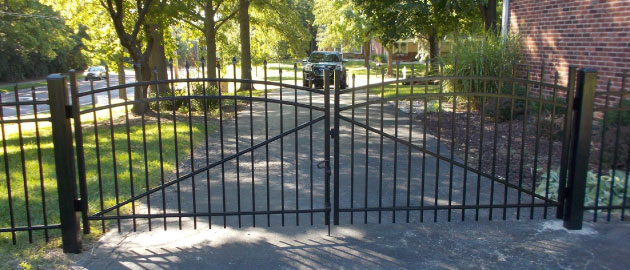 We have a wide range of options when it comes to gate operators and control systems. Our systems include remote controlled access to your property that enhances the overall safety, security, or convenience issues you may want to resolve.
Contact Us For Free Estimate
Deciding which type of driveway gate to use is a big decision. The professional installation team at Imperial Fence will be pleased to work with you to help you decide your gate requirements. That's why you need the professional installation knowledge and quality reputation of our company to assist you. Call us today for more information on gate openers & gate installation, and for a free estimate on our services.