Watch Our Video About Imperial Fence!
Imperial Fence: The St. Louis Fence Company
Imperial Fence is a professional and local fence company serving the St. Louis area. We have over 20 years of experience in the industry providing both residential and commercial services to our customers. Our team of reliable local employees takes pride in both complete fence installations and expert fence repairs at an affordable price.
We offer fencing from the most popular materials. Please select a material below to learn more about fencing using it and to view a gallery for installed fences.
Our Professional Fencing Services

We specialize in all types of fences, gates, and enclosures. Whether you're looking for privacy, protection, or additional appeal for your home, we have all the supplies and products available to serve you. We guarantee you will be please with our selection of fence styles suitable for any Missouri home or business.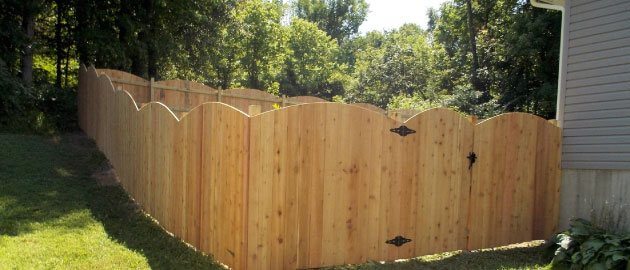 Residential Fencing
For Homeowners & Residential Properties
We offer full fence installations and repairs of Aluminum, Steel, Vinyl, Wood and Chain Link materials. Installations or repairs are performed in any residential area by our professional and efficient crews from your St. Louis, MO fence company Imperial Fence.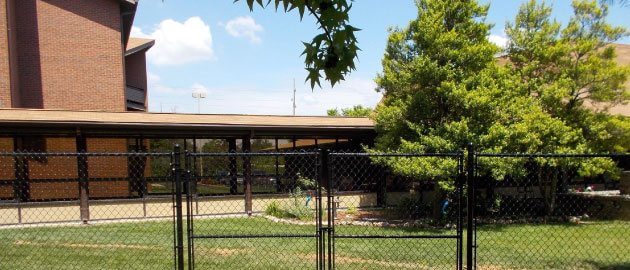 Commercial Fencing
For Businesses & Commercial Buildings
Our company Imperial Fence provides commercial fencing in various types of materials including Steel, Chain Link, Aluminum, Wood, and Vinyl that encompass all standards of property protection, and boundary establishment. Our fences are designed to meet municipal ordinances and building codes while providing you the safety and security you require from your fence project.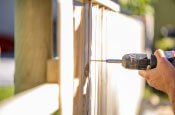 Installing fences is a process getting the right materials, proper planning, measuring, cutting, and then implementing. Having the right team on the job is key to a successful installation. Our team designs beautiful fence styles with the right flare for your home.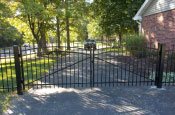 When we install gates, our fence company provides the sturdiest materials for complete protection and security in St. Louis, MO. Along side this premium service we offer driveway gate openers through electronic key code entry and automatic remote control access.
We are about impressions. As a local fence company, our job is to secure property boundaries, and provide fenced enclosures in your preferred type of fencing materials including many maintenance free products that will outlast the competition. Our goal is to make homeowners satisfied customers with our fences. Quality workmanship with lower costs is how we do business here at Imperial Fence of St. Louis.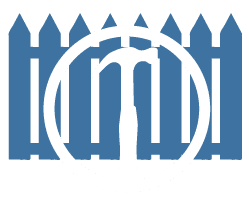 Fence Repair
For Broken Fences Through Wear and Tear
Whether it's broken fences or fences that have been worn down from natural weather over time, our team can typically repair, restore, or replace any type of fencing material including, Aluminum, Steel, Wood, Chain Link, and Vinyl that may require servicing.
Our swimming pool fence systems are not limited to one type. Various pool code compliant products and styles are available in all of our materials such as vinyl, wood, aluminum, steel, and chain link. Pool fence can be installed using many designs depending on the customers' purpose and intent. Most commonly residential swimming pool fencing is aluminium or vinyl, while steel is commonly used for added protection in commercial areas.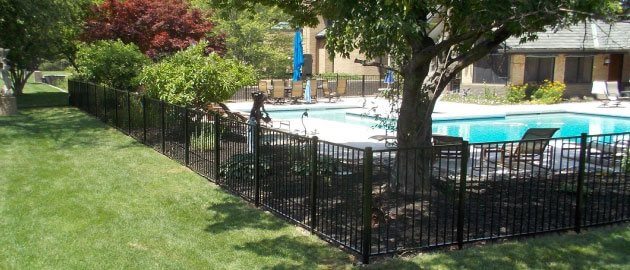 There are many reasons for installing a pool fence. Getting the proper fencing system that meet the desired needs is important while maintaining Missouri state and local requirements. Benefits include:
Our Gallery of Swimming Pool Fences
Below is our gallery and preview of swimming pool fences we have installed in the area.