Fence Installation Services
Imperial Fence provides fence installation services for both residential and commercial customers. We install fences and gates of various types of materials and styles that our customers desire. These include Ornamental Aluminum, Steel, Chain Link, Wood and Vinyl. We also have a wide selection of designs ranging from ornamental, traditional, maintenance free, custom, and more. We have 20 years of experience in handling every aspect of fencing for St. Louis homeowners and property managers.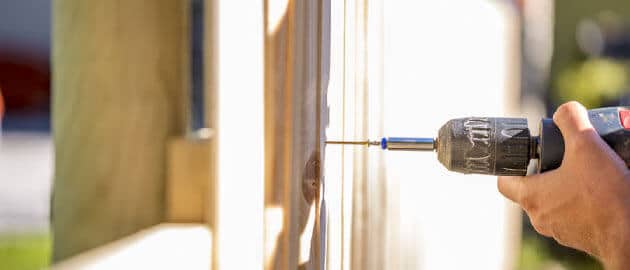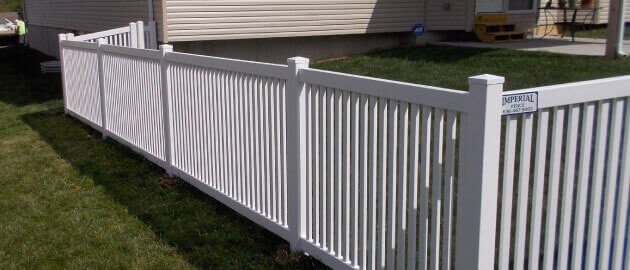 Vinyl fences are a durable long lasting material that we install for customers requiring less upkeep and cost efficiency. The vinyl itself will outlast most wear and tear from weather & climate conditions. This makes an excellent choice for homeowners who wish to have a valuable fence that will require less maintenance throughout the years.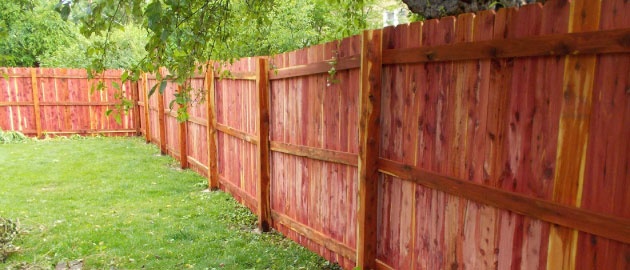 Our wood fences are an excellent choice for your home project. We use Western Cedar and ACQ treated wood materials for this type of installation. Wood fencing is a popular selection with our customers due to it's affordability, durability, and strength to withstand all climate conditions in St. Louis.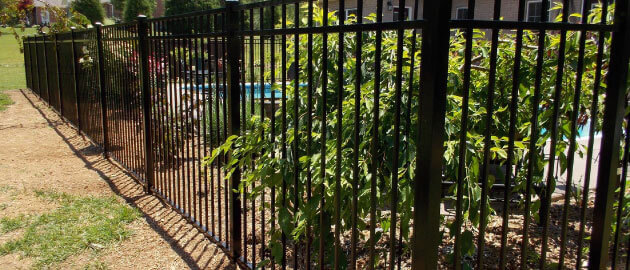 Ornamental aluminium fence is a maintenance free fencing option that provides peace of mind that you will have a fence that lasts for years to come. Aluminium fence is a very popular option for pool fencing and perimeter fencing with the traditional lines of a classic wrought iron without the price or aggravation of upkeep. Every aluminum fence system comes with a limited lifetime warranty and industry leading workmanship warranties.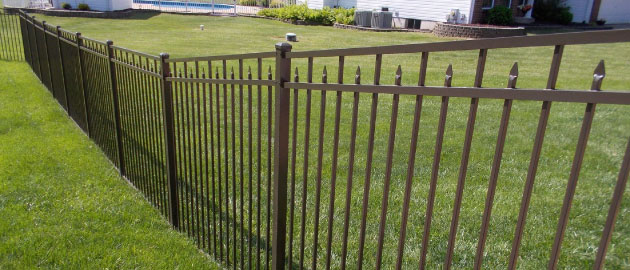 This is the strongest fence in the industry. We carry top-notch steel fences that are sturdy, durable, and effectively impervious to most accidental damages. Our products include various designs and styles that allow more options when choosing the most reliable fence for protection of their property in the Saint Louis County region.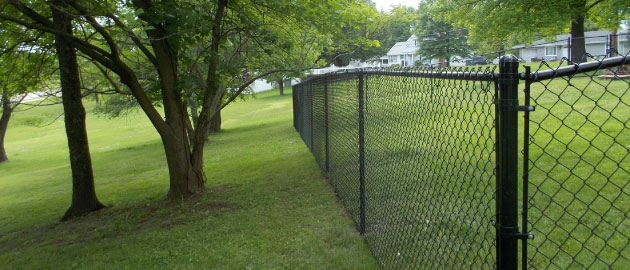 A chain link fence is the most common fencing solution. Both residential and commercial applications are commonplace. This type of enclosure is made from galvanized steel wire. It runs vertically and is bent into a zig-zag pattern, forming the characteristic diamond shapes.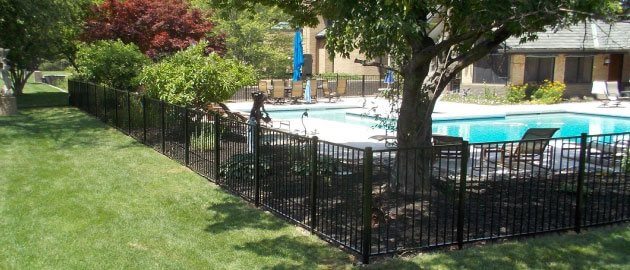 Our swimming pool fences consist of any type of material depending on your prefence. Whether it's for commercial or residential purposes we have the products needed to install an adequate pool fence to keep intruders out, protect family members, or create a parameter for property marking.