Our swimming pool fence systems are not limited to one type. Various pool code compliant products and styles are available in all of our materials such as vinyl, wood, aluminum, steel, and chain link. Pool fence can be installed using many designs depending on the customers' purpose and intent. Most commonly residential swimming pool fencing is aluminum or vinyl, while steel is commonly used for added protection in commercial areas.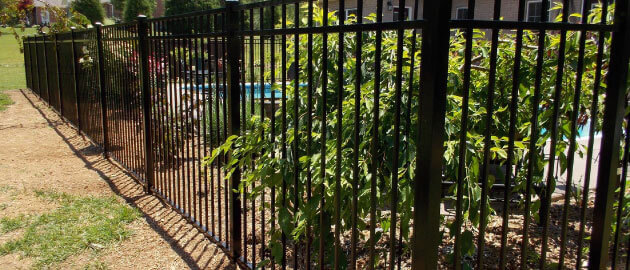 There are many reasons for installing a pool fence. Getting the proper fencing system that meet the desired needs is important while maintaining Missouri state and local requirements. Benefits include:
Our Gallery of Swimming Pool Fences
Below is our gallery and preview of swimming pool fences we have installed in the area.