If you are looking for an environmentally friendly alternative for a new fencing system, wood fences might work for your commercial or residential situation. Custom wood fencing can come in a variety of shapes and sizes, and in a wide range of wood types available for installation on both residential and commercial properties. Imperial Fence offers several wood fence options to choose from which includes western cedar, pressure treated lumber, and white wood.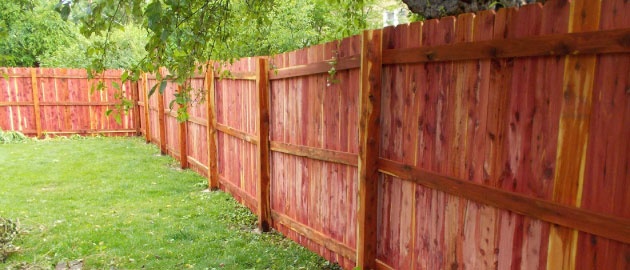 Benefits of Wood Material Fences
Adding a wood fencing system to your home actively increases the curb appeal of your home, sets the stage and acts like a frame for your house, plus it adds to the security, safety and versatility of your home. When considering a fence system, keep in mind that quality will show when it is finished.
Harvested from the Northwest and in Canada, this type of wood fence has the same properties as other cedar products. Beauty, strength and value are the key strengths of this fencing system.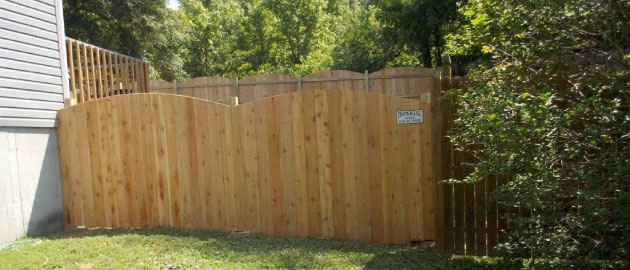 Pressure treated for longevity and durability with water repellent stain to prolong the life of wood. We use materials from the best sources of wood companies to provide a reliable fence for our customers in St. Louis.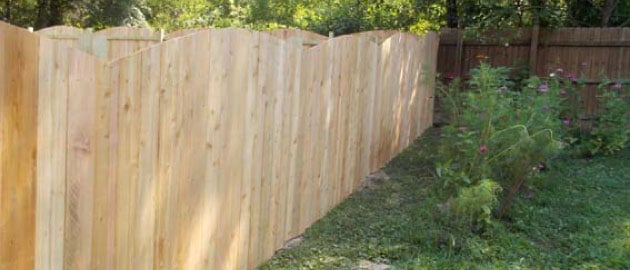 Untreated spruce picket fences and cross rails are most commonly used in prefabricated 4×8- or 6×8 foot picket and stockade-fence systems. These are then installed between pressure-treated fence posts for a fencing option that is cost efficient for any homeowner looking for a quality fence without breaking the budget.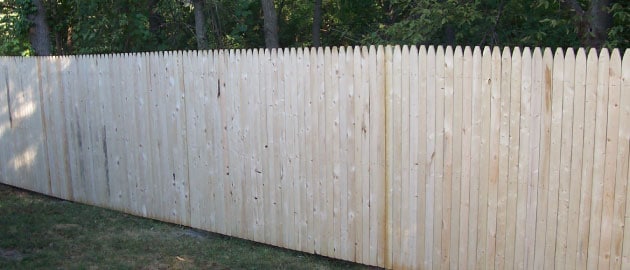 Our Gallery of Wood Fencing
View our gallery below on wood fencing projects completed and a preview of the many contracts we have finished for customers in St. Louis, MO.